Books
to make you a better artist
Read a book and become a better artist
I've read and studied art books since I was a kid, always trying to figure out why I couldn't draw and paint like the real artists. Believe it or not, I learned that books could make me a better artist.
The secrets are sometimes buried in the text because artists are not necessarily good writers. But if you pay attention to the words and pictures, you can--and will--improve your work.
This is a list of books that I recommend. I'm also providing direct links to Amazon.com so that you can click and buy. I like to buy from Amazon because their prices are competitive, they are reliable, and they treat customers fairly. Also, you get free shipping on most purchases totaling at $25 or more.
You should also be aware that you can buy new books on Amazon sometimes cheaper than buying a used book elsewhere. Go figure.
I like all of these books. Click on the links next to the books to purchase.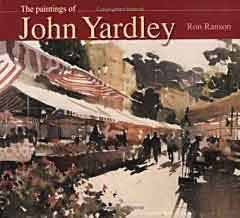 The Art of John Yardley
This is not so much an instruction book but a picture book. Look at his paintings and notice the neutral colors with limited splashes of color. Pay attention to the use of dry brush. It's a learning experience.
---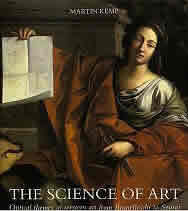 The Science of Art: Optical Themes in Western Art from Brunelleschi to Seurat
---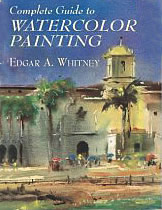 Complete Guide to Watercolor Painting
Complete Guide to Watercolor Painting, by Edgar Whitney
This is one of the best books by one of the best watercolorists. And it's not expensive.
Edgar Whitney's teachings have influenced watercolorists for decades. He's the master and his guidelines are worth considering.
---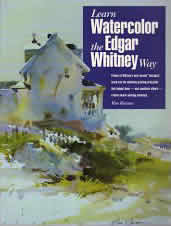 Learn Watercolor the Edgar Whitney Way
This one is by Ron Ranson. Look at the Skip Lawrence picture on the cover. Don't you want to paint like that?
---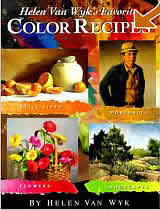 Helen Van Wyk's Favorite Color Recipes
And for the oil painters out there, here's a link to a color-mixing book by Helen van Wyk.
Copyright James H. Stephens
All rights reserved
More art books and other things from Amazon. Just click this link: